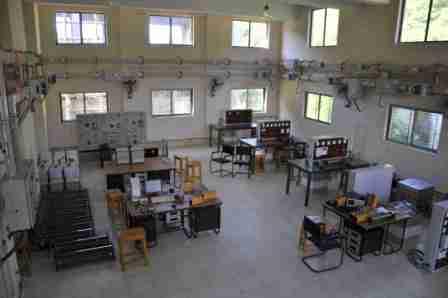 The Power Systems Laboratory is well-equipped with several experimental setups and several software packages for real time experiments.The facilities include overcurrent,under voltage and differential relays. The major equipments in the Power Systems Laboratory include the following.
Relay Demonstration Setup:
IDMT over current relay

Instantaneous over current relay

IDMT under voltage relay

Current tranformer

Negative sequence relay

Differential relay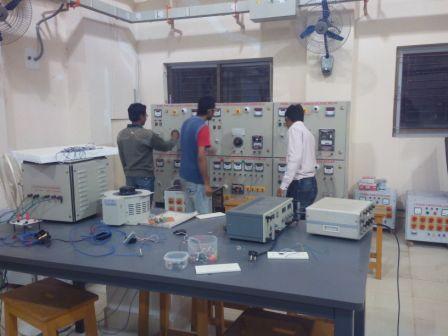 Phase Shifting Transformer Setup
Alternator Synchronization Setup
Wide Area Monitoring setup using Phasor Measurement Units (SEL451 and SEL421) and GPS Clock
Transmission line simulator with SCADA system
Formation of Y-BUS (SSL)
Load flow using Newton Raphson method (SSL).
To simulate a TCR Circuit using PSCAD.
Study of working of phase shifting transformer power transfer using phase shifting transformer.
Study of Transmission line using transmission line simulator.
Study of SCR controlled fully controlled rectifier.
Study of IGBT based single phase grid inverter.
V and Inverter V characteristics of Synchronous motor.
Study of IDMT relay characteristics.
Study of B-H characteristic of a single phase transformer.
Faculty Incharge : Dr. Praveen Tripathy

Associate Faculty Incharge : Dr. S. K. Nayak

Staff Incharge : Mr. Ridib Bharali