The Technical Board, since its inception has grown both in size, with people joining it over the years and in dimension as the people belonging to this board come up with new ideas, diversified work and the zeal of making a greater impact. The board promotes innovation and thinking out of the box. It has ever been ready to absorb the technological innovations and to mold itself in such a way which suits best to the necessary technical requirements/opportunities of the students belonging to this technical institute.
The primary goal of the board has been to equip students with the motivation, required interest, tools and a platform challenging enough to demonstrate and showcase their skills. This has a direct influence on the growth and development of the institute as a whole. Filling up the quota of curiosity that students have within themselves with regular intervals of technical quanta sets the wheel in motion which eventually creates the much needed culture. It is the establishment of this culture that we had in mind and which the board will be continuing to focus on.
Aeromodelling Club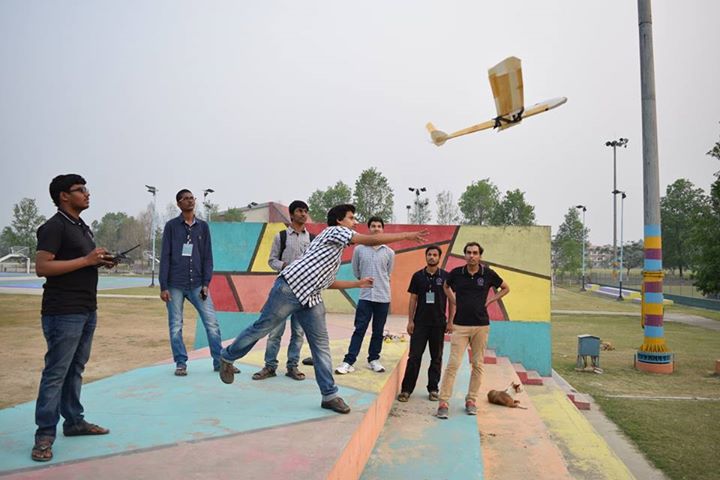 If swimming in the clouds and flying in the sky has always been your passion , you are at a right place. Aeromodelling club,IIT Guwahati will provide you with all that you need.Design whatever flying machine you want and fly in the skies.
Campus Wiki: https://iitg.wiki/Aeromodelling_Club
Astronomy Club
Living a life full of studies and pressure has never given us enough time to just sit and watch the skies with those twinkling diamonds hung up right there. But still we have some time in our hands. Guys, JEE done . Come lets look up there,at the beautiful sky and get transformed to another world with astronomy club. IIT Guwahati.
Campus Wiki: https://iitg.wiki/Astronomy_Club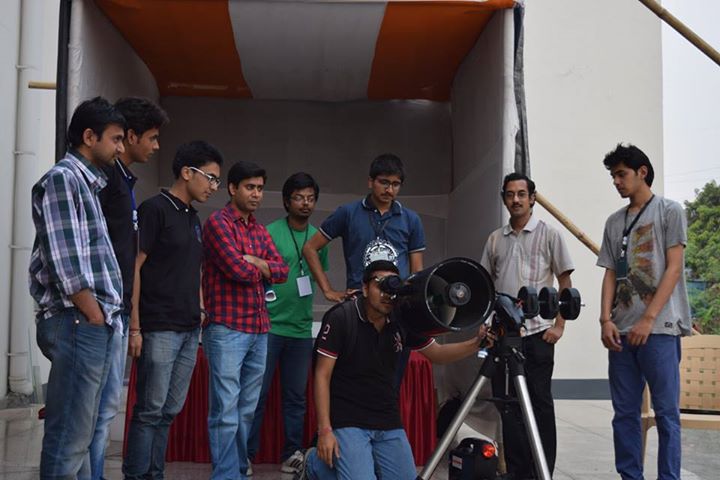 Coding club
"You should know how to program a computer ,because it teaches you how to think! "
So, Do u want to learn how to think?Well, if yes,then come right here to the Coding club.IIT Guwahati to control the world with the power of your code.
Campus Wiki: https://iitg.wiki/Coding_Club
Consulting and Analytics Club
The Consulting and Analytics Club, IIT Guwahati is a student body aimed at helping students explore the world of management consulting and data analytics. This club serve as a unifying body that connects all students interested in data crunching to acquire necessary statistical and computational skills to draw meaningful conclusions from data. Club provide opportunities for students to pursue their interest in analytics through projects, workshops, lectures by prominent personalities from the industry and weekly sessions and meetings.
Campus Wiki: https://iitg.wiki/Consulting_and_Analytics_Club
Electronics Club
The Electronics Club is a group of electronics hobbyists and enthusiasts within IIT Guwahati. We conduct various events and sessions throughout the year to teach and help people understand the seemingly incomprehensible electronic gadgets in the world today, and also assists people in developing their own devices. To this end, various lectures, workshops, projects as well as competitions throughout the year concerning both analog as well as digital electronics keep the calendar busy and the participants learning.
Campus Wiki: https://iitg.wiki/Electronics_Club
Prakriti Club
If you care about the Mother Nature, if you wish to save its gifts to us,or even if you wish to take environmental conservation as a career,come join us to learn and act. We,the prakriti club.IIT Guwahati will make you believe you that a small committed , thoughtful citizens can also change the world. Indeed , it's the only thing that ever has.
Campus Wiki: https://iitg.wiki/Prakriti_Club
Finance and Economics club
Well, being an IITian doesn't always mean that you just have a scientific mind.If you know how to buy low and sell high,we'll teach you what is low and what is high. Finance and Economics club.IIT Guwahati takes pride in letting enthusiastic students come together and learn the intriguing and fun world of finance.
Campus Wiki: https://iitg.wiki/Finance_and_Economics_Club
Robotics Club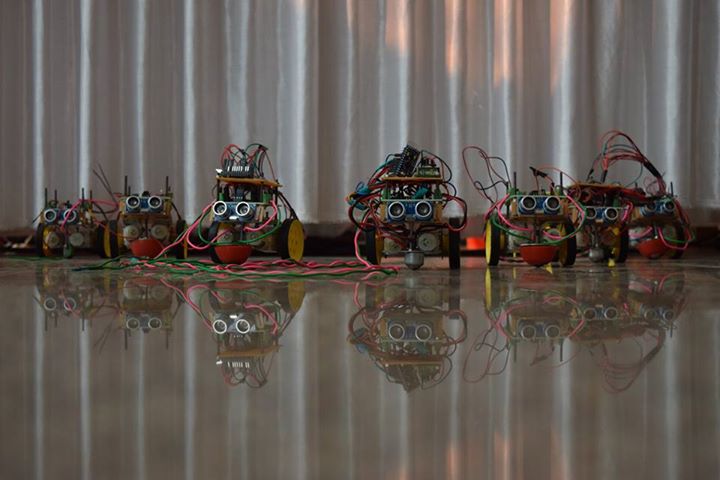 Well.. Who's not fantasized by robots? I am sure most of us are. So, If you are one of them,here is a platform for all of you to come and showcase your love for the robots. Robotics club , IIT Guwahati has been working unceasingly round the clock since many years with an aim to provide a perfect platform for robotics enthusiasts to nurture their talent. Come guys! let's shape our dreams into realities and take them forward!
Campus Wiki: https://iitg.wiki/Robotics_Club
Science and Quiz Club ( ACUMEN )
Here awaits an interesting world of Quizzing for all enthusiasts. Science and Quiz Club,IIT Guwahati invites you all to to simulate your grey cells and show off your knowledge of science and learn something new!
Campus Wiki: https://iitg.wiki/Quiz_Club
TechEvince
Every Year Many passionate students work on their dream projects. They all have one aim-To create something new and innovative! The Technical Board presents – TechEvince, the annual research exhibition! This segment is one of those rare avenues where you can see and experience a wide spectrum of modern technology with a very unique collection of exhibits from the students of IITG! The cardinal aim of this event is to bring to light the technological advancements our institute has witnessed till date, to acknowledge the projects which have been successfully completed by the budding tech-savvy student fraternity and to give recognition to the people who have contributed to it.
Green Automobile Club
Have you ever looked at a car and marveled at its intricacies and complexity? Does hearing the roar of a V12 engine make your heart beat faster? If your answer was yes to the above questions, then this club is the perfect place for you. The Green Automobile Club (GAC) has taken part in several national level competitions such as the SAENIS Efficycle and stood a remarkable 13th place throughout India. The club has most recently designed and built an F1 car for the SUPRA SAE competition. So don't miss out on the opportunity to get down and dirty with one of man's greatest creations – the automobile.
Campus Wiki: https://iitg.wiki/Automobile_Club
Entrepreneurial Development Cell
At EDC, we understand and believe that this fast changing and evolving era is the perfect time to live in and step-up to shape our future by looking at the world as our playground! So, aiming to promote the spirit of entrepreneurship amongst the IITG community as well as the youth of the North-East India, we host various workshops, lectures, innovative games, brainstorming sessions, competitions which provide a complete learning experience to the attendees and fill them with the zeal to change their monotonous lives!
Udgam - IITG Entrepreneurship Summit
True to its founding ideology, Udgam, the flagship event of Entrepreneurial Development Cell, IITG has been stimulating and empowering successive generations of India's best and brightest students to showcase their limitless potential when it comes to innovation, ideation and imagination! Udgam hosts one of a kind Lecture Series, witnessing igniting talks by Entrepreneurs and others who work to promote entrepreneurship in its true essence and motivate the attendees to think "Out of the Box". The Summit also hosts interesting Workshops, Fun events, Startup Show Cases, Panel discussion and a plethora of mind crunching Online competitions satisfying every aspiring Entrepreneur!
Campus Wiki: https://iitg.wiki/Udgam