Message from the Director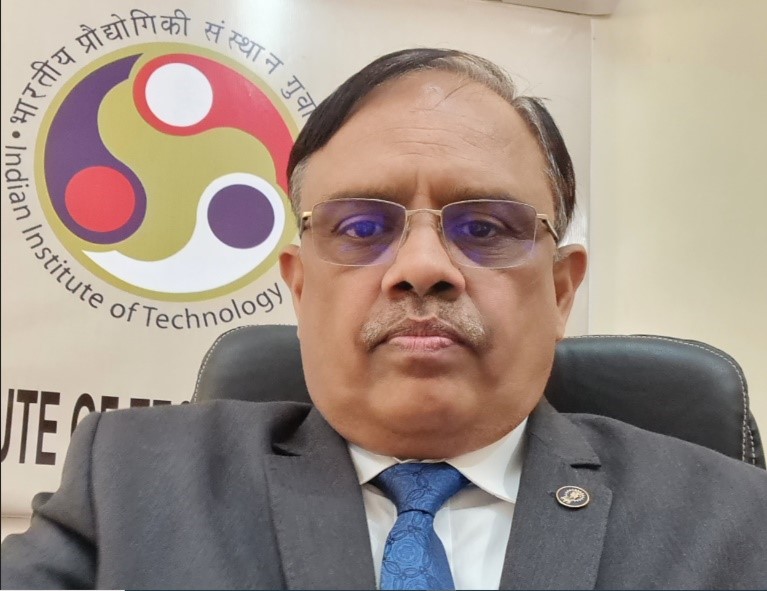 Indian civilization is one of the world's oldest civilizations. Rigveda is considered as the oldest religious text in the world. The word "Veda" itself means "Knowledge". The India has always given importance to spiritual as well as worldly knowledge. It has been the land of different philosophies, different rituals and different technologies. It is believed that Vedas contain immense knowledge, most of which has not been deciphered properly by modern scholars. Continued foreign invasions affected the continuity of Vedic knowledge and traditions. There is a need for sustained efforts in order to properly utilize Vedic as well as other forms of Indian Knowledge. To promote interdisciplinary research on all aspects of Indian Knowledge Systems, preserve and disseminate the ancient knowledge, a new Center for Indian Knowledge System was established with researchers from different departments and schools at IITG and other scientists from North East India for understanding the Indian knowledge system to further the development and societal applications. Center's primary function is to facilitate & coordinate the interdisciplinary work done by various researchers at IITG and collaborate with others in several areas including holistic health, psychology, neuroscience, nature, environment, engineering and sustainable development.
It is a matter of pride that our Hon'ble Prime Minister of India Shri Narendra Modi Ji is encouraging the teaching of Indian Knowledge in educational institutes. In the 22nd convocation speech, on 22nd September 2020, Hon'ble Prime Minister of motivated IIT Guwahati to set up a Centre for Indian Knowledge Systems. Accordingly, the steps were taken to set up a Center for Indian Knowledge Systems (CIKS) covering various relevant topics; the Center was approved in 106th BOG meeting held on April 22, 2021.
Center will provide importance to learning and teaching of Sanskrit, Indian Classical Music, Indian Astronomy, Ceramic Traditions of Assam, Traditional Agricultural Practices, Herbal Plants, Temple Architecture and many such areas. Technology students will be greatly benefitted from this center. They will get an opportunity to learn most scientific language of the world, i.e., Sanskrit. Through the knowledge of Sanskrit, they will not only realize the great traditions of Indian Metallurgy, Mathematics, Architecture, Astronomy etc. but will also be motivated to carry out further research in those areas. It is worth mentioning that sustainable development goals require that many of the classical technologies should be readopted in the modern world. Ph.D. program of the center will be a pragmatic move towards this goal.
I wish all the best for the growth of the Center.
Prof. T. G. Sitharam, Director, IIT Guwahati, Assam.