Message from the Head of the Centre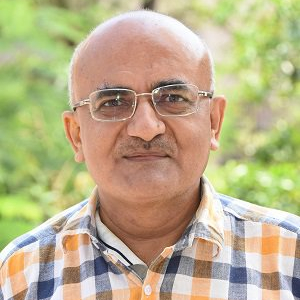 It is my privilege to be the first Head of the Center for Indian Knowledge System (CIKS). Starting of CIKS at IIT Guwahati is a great step towards transformation of education system as envisioned in National Education Policy 2020. It will promote multidisciplinary and holistic education of traditional Indian Knowledge. Center is planning to start short-term courses in Sanskrit, Yoga, Classical Music, Dance, Vedic Mathematics, Indian Astronomy, Indian Philosophy and Technology. It will also start Ph.D. programs in multi-disciplinary fields of Indian Knowledge. Special emphasis will be given to interfacing and blending of ancient and modern knowledge. CIKS will also pay special emphasis to rich traditions of North East India.
Being a unique center of this kind, there may come various challenges. However, at the same time, it is an exciting and enthralling affair.
I am thankful to our honorable Director, Prof. T.G. Sitharam, for showing a trust on me and providing all support to take the Center forward. Center will be guided by members of Advisory Board, viz., Dr. Kuladhar Saikia, President Asom Sahitya Sabha, Prof Desmond Kharmawphlang, Professor and Head of the Department of Cultural and Creative Studies, Northeastern Hill University, Prof. Amitabha Ghosh, Honorary Scientist of Indian National Science Academy, New Delhi and the National Academy of Sciences, India, Allahabad, Shri A D Choudhury, Director General, National Council of Science Museums, Prof. Rani Sadasiva Murty, Dean Academic Affairs, National Sanskrit University, Tirupati and Prof. Dipak Kr Sharma, Vice Chancellor, Kumar Bhaskar Verma Sanskrit And Ancient Studies University, Assam. A number of faculty members of IIT Guwahati and other institutes are associated with the center. I am sure that with the support of every stake-holder, CIKS will emerge as an excellent center of Indian Knowledge. Our mantra is "Charaivaiti, charaivaiti, charaivaiti………", which means keep progressing.
Prof. U.S. Dixit, Head of Centre