Head of the Centre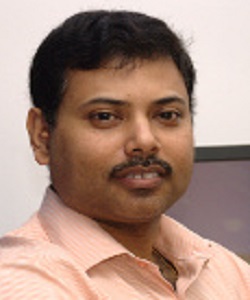 Professor,
Department of Computer Science & Engineering
Phone No : +91 361 258 2353
hocdt @ iitg.ac.in
Contact Address
Centre for Drone Technology
Indian Institute of Technology Guwahati
Guwahati-781039, Assam, India
cdtoff @ iitg.ac.in
About Centre for Drone Technology
The centre for Drone Technology is an attempt to develop skilled human resources, improve community participation and create a knowledge centre through group research involving all stakeholders encompassing State Agencies, Armed Forces, Research Groups, Educational Institutes, Private Parties and Communities of this region.
The centre offers Ph.D. programme and Certification Courses in specific application areas involving drones and UAVs for nation building. These academic programs are supported by faculty members from various Disciplines/Departments/Centres/Schools of IIT Guwahati with relevant teaching and research expertise. Regular training and workshops aim to provide skilled human resource development.
The centre has state-of-the-art drone technologies and aims to assist government agencies in policy matters for the apt use of airborne data and drone technology. As a part of the goal, the centre will generate a pool of inter-disciplinary resource persons that can work with coordination to address the problems faced by local communities during various emergency situations and crises.
The centre extends innovative, technical & research-based support in different projects in the form of consultancy.
Vision:
To develop a comprehensive state-of-the-art research, innovation, knowledge dissemination and support centre for analytics and research using UAVs and drones.
Mission:
Appropriate and effective methods of knowledge and capacity building in public domain through research, innovation and training to ensure collation of airborne data of social and scientific interests for resolving, monitoring and mitigation of emergency situations as well as serving social, economic and political interests of the region and the country